Ready home renovation packages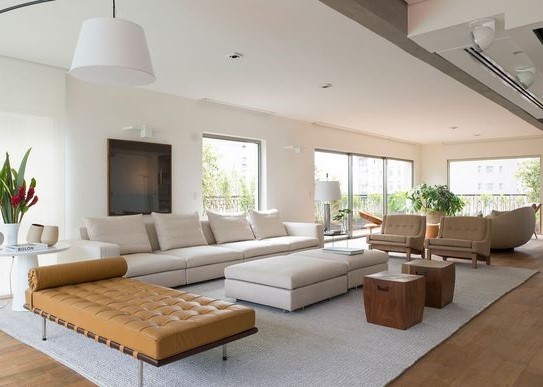  
THIS INCLUDES
Demolition
Demolitions
Demolition of old bathrooms/ tiles/ sanitary appliances / plumbing installations.
Demolition of old kitchens/ cupboards/ tiles/ kitchen back.
Demolition of internal doors and wardrobes
Floor demolition when necessary
Wall demolition.
Rubble and rubbish removal
Rubble disposal.
Plumbing Remodel Services
New plumbing installation includes:
Installing hot and cold supply lines in the bathroom, with a multilayer collector pipe.
New internal plumbing installation.
Supply installation for washing machines and driers.
Installation of built-in flushing.
Trap installation.
Installing new built-in sanitary appliances.
Plumbing installation of solar boilers.
Installing batteries and additional equipment.
Masonry Walls / Roofs
Coating in the demolished surfaces.
Coating upon completion of electrical reconstruction.
Masonry building, installing double plasterboard with insulation or Alfablock or bricks.
Suspended ceiling construction in the living room and kitchen, with hidden lighting fixtures.
Construction of gyprock plasterboard,in order to cover pipelines.
Bathroom
3D bathroom design
Installing wall and floor tiles (tile cost rising up to 30 euros / squared meter) or forged cement.
Stainless glass shower bathrooms or cast iron baths.
Built-in washbasin and bath battery
Massive timber specially constructed bathroom furniture and undercounter washbasin or fitted wardrobe.
Built-in flushing.
Soft close toilet seat.
Provision and installation of new heated towel rails.
Complete set of bathroom accessories.
The owner is free to select the above-mentioned materials.
Kitchen
3D kitchen design.
4 cm kitchen bench and kitchen back.
Selection of cupboards according to individual customer preferences.
Internal Drawer boxes.
Sinks with one or two troughs (granite, inox).
Installation of lock mechanisms in kitchen drawers and cupboards.
Wash-basin battery.
Aluminum wash basin base and bin.
Armored steel doors
Certified armored steel SIAMO doors (production type).
Double reinforced adapting hinge sets (heavy type).
Double armored door made of electro galvanized metal sheet (1,25+1,25mm).
Lock cylinder with high security patent key.
Armored lock with DEFENDER system.
Partial opening system made of steel (night latch).
Double soundproofing rubber foam in doors and frames.
Veneer coating with pantographic design.
180-degree wide angle door viewer peephole
Electrical equipment
Complete replacement of electrical equipment in compliance with regulations of the Hellenic Organization for Standardization (ELOT) that requires:
Replacing all wires.
Removing wall sockets, outlets and switches.
Replacement of the distribution board.
Installing alarm system wiring.
Improving A/C conditioning efficiency.
Installing satellite cable and digital satellite receivers for televisions.
Installing an unshielded twisted pair (utp) cat6 network for the internet and telephone.
Installing light fixtures and sockets.
Pricing does not include the purchase of sockets, switches and light fixtures.
Internal doors
Internal veneer doors.
Handles and locks.
Door frames.
Blockboard for door frames and ledges.
3 hinges.
Attic doors.
Lacquer paint.1
Floors
Cement based coating where necessary.
Installing tiles or laminate type wooden floor, according to individual customer preferences.
Outdoor balcony flooring installation with certified tiles.
Repair and conservation of wooden floor (when there is wooden floor).
Floor rubbing (applied twice).
Floor polishing (applied twice).
Wardrobes
Sliding door wardrobes in every bedroom.
Wardrobe door mechanisms and internal drawers with lock.
Floor to ceiling fitted wardrobes.
Placement of special boxes.
External wardrobe doors selected considering customers' preferences.
Colours
Application of two coats of paint with a spatula.
Application of acrylic primer.
Application of two coats of "eco" or "natural paint".
External colouring when required.
Recommandations on colour combination.
Different interior styles in rooms.
Railings painting.
Customers are free to select the colours used for decoration purposes.
Activities supervision
Specialized teams for every activity
Engineer supervising all stages of the restoration project
Project planning and 3D design.
Decoration services
Weekly report on the progress of project activities.
3-year construction guarantee for all activities.
TERMS OF USE
Prices registered do not include VAT.
Pricing in our website www.casacarina.grisestimated approximately.
A binding offer is delivered to the potential customer, once the real estate to be renovated is illustrated and the owner's needs are registered.
Materials and products shown in www.casacarina.gr are available until our providers' stock is exhausted.
Our company provides a 2-year guarantee for every project activity. Our providers' guarantee on products complies with the European and national legislation.
Upon the completion and repayment of the restoration project, a written guarantee is granted to our clients.
Our clients reserve the right to carry out an on-site inspection with an engineer of their choice and reject the project in cases of poor workmanship.
Our clients bear no responsibility over the legality of our teams' work.
Building permits that may be required are not included in the cost of renovation.